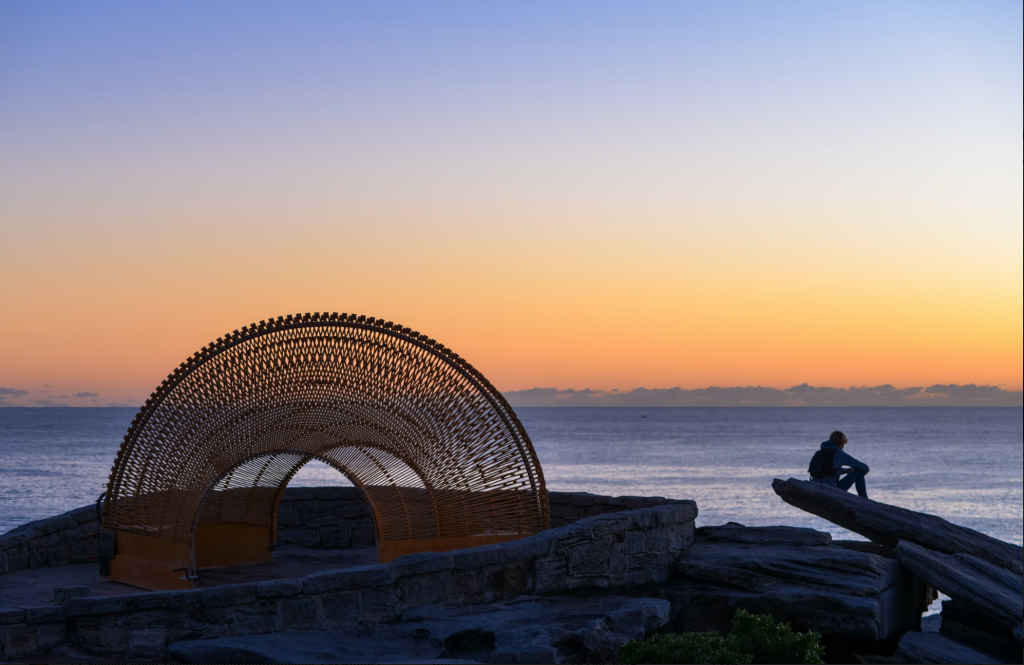 All pictures from http://sculpturebythesea.com/
This October marks 21 years of Sculpture by the Sea at Bondi and it is inevitable that an important age birthday of this kind generates many coming of age stories.
Any definition of what it means to come of age includes wide-ranging and complex themes, however as we enter into the final production period for next month's Bondi opening we reflect on the recurring themes of education, relationships, and friendships that tend to feature in any narrative that focuses on growth and development
At 21 Sculpture by the Sea has not, in essence, changed from 1997 with the same vision to foster the appreciation of sculpture as an art form and the careers of artists, and to provide significant educational and cultural benefits for Sydney. We have remained free to the public exhibition that continues to represent the very broad church that is contemporary sculpture, taking the lead from the artists that choose to exhibit with us.